THINGS I'M LOVING (right now):
This seems to be the "in thing" to do at the moment, so I will pop on my fleecy jacket & bleat along in-line with the rest of you. Below is a list (of sorts) of just a few of the many things I am loving right now. I will have left some off the list, some will be higher-ranked than they probably need to be... but I'm in the middle of watching a rather riveting game of basketball (well pretending not to be watching, as I "prove" to my beloved that sport is dull... don't tell him I used the words 'riveting' and 'basketball' in the same sentence, or my point is null)... Come on Breakers!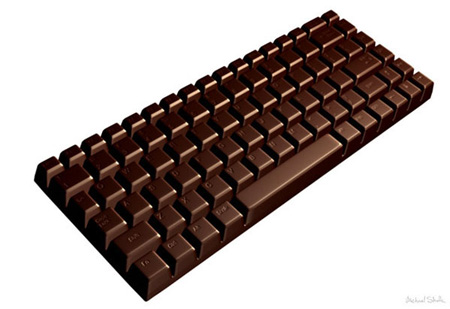 Chocolate: No matter how fat I'm feeling, or how virtuous I'm trying to be, chocolate is my kryptonite. Non-judging, not discerning... Chocolate and I share a truly unconditional bond. Easter for me, is a religious experience, but not in the traditional sense. For me, it celebrates the death of dieting and re-birth of the chocolate-fest. It invariably sends me spiralling into the depths of a hypoglycaemic-inspired low, but while I'm on the buzz, boy is it worth it.
Magic: No matter how old I get, I still love the magic attributed to this time of year. Spending time with family, watching the younger generations desperately searching for signs the Easter Bunny has visited. The inner cynic in me still struggles to grasp how (or for that matter why) a rabbit delivers chocolate, and we eat buns decorated with crosses that symbolise sacrifice... but hey, I like to eat so I'm not going to argue! There isn't enough magic in this world, in my opinion, so whatever pieces of dreaming we can keep intact (consumer-inspired or not) is a win in my book.
Rain: While most people curse the bad weather over a holiday period, I rejoice. Having a partner in a weather-dependant job (whose one rostered day off a week finishes with the end of the month), rain means family time. Ordinarily he works every stat holiday in the year (apart from Christmas, Boxing Day and New Years Day), so every one we get to spend together (thanks to the weather) is a bonus for both me and our son.
There are many more things I am loving right now, but those would be my top 3 (well the three that it was easiest to find pictures supporting it, if I'm honest!). Here's a wee list of the other things I'm loving (sans elaboration):
Family.

Friends.

Love.

Planning.

Decision-making.
And most of all, my biggest love of all right now:
LIFE
Linked to Paisley Jade & Renee @Butterfly Kisses, Fairy Wishes